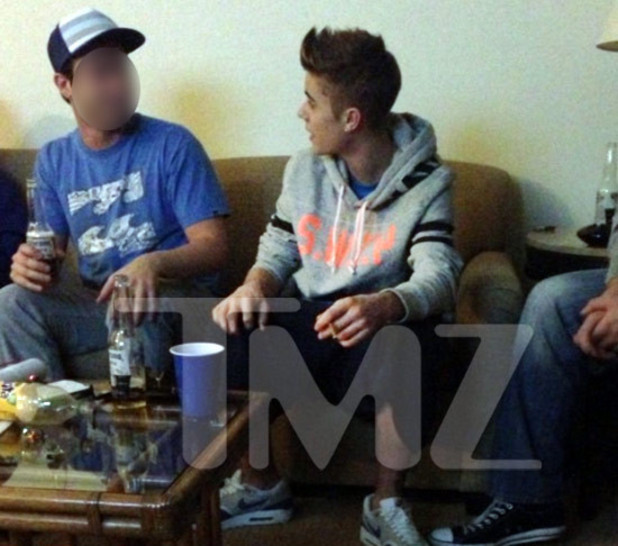 Justin Bieber kicked off the new year on a real high note -- clutching a smoldering
blunt at a big party inside a Newport Beach hotel room this week celebrity site TMZ reports.
According to TMZ, the photos were taken on January 2nd just the day after a paparazzo was killed while trying to take photos of Justin Bieber's Ferrari --- and perhaps... Bieber wasn't feeling too bad about the whole situation.
We are thinking out loud. Is this even right?