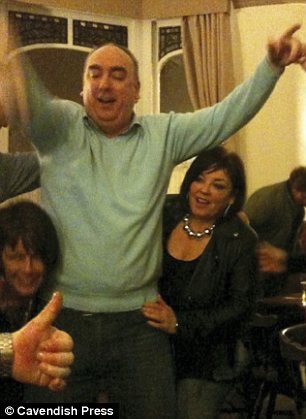 We all love dancing to the Gangnam song right but you gotta be careful the next time you get on that dancing floor as the first Gangnam Style Death has been recorded in England.
A british man in Lancashire in England and a father to three children collapsed and died from a heart attack at his office Christmas party - after dancing to Gangnam Style reports British Tabloid
TheSun
.
The man who goes by the name Eamonn Kilbride, 46, had been doing the energetic horse-riding style moves to Korean pop sensation Psy's No1 Gangnam Style tune with his workmates but seconds later suddenly dropped to the floor.
Paramedics who arrived the scene five minutes later tried to revive him but he was pronounced dead as he arrived at Royal Blackburn Hospital shortly after 11.30pm on Saturday.
The family, who live in Burnley, said the coroner told them that he had suffered from acute heart failure.
This is sure to add to the latest controversies trailing Psy the Gangnam Style cooner after
he made headlines for his Anti-American sentiments he expressed in one of his old songs
.
Psy's Gangnam Style" dance video recently became the most watched video on video sharing site YouTube overtaking Justin Bieber's "Baby" which previously held the record.
What a way to die.
[
TheSun
]